20 years of responsible tyre recycling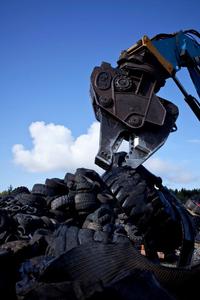 The core players in the tyre industry established Finnish Tyre Recycling Ltd in 1995 to fulfil the recycling obligation based on producer responsibility. We take care of tyre collection and recycling comprehensively, fairly and efficiently on behalf of our producer members.
280 tyre producers and 2,900 collection points (by 1 August 2015) have joined the recycling system organized by Finnish Tyre Recycling. We are the only producer association currently in the producer register, which means that we also receive tyres for recycling from producers which are not members of the producer association.
Annually, approximately 50,000 tons of tyres reach the end of their life in Finland, and in practise, all of them are collected and recovered for a variety of purposes in accordance with the principles of waste hierarchy. In recent years, the recovery rate has been close to 100 percent.